The script is reversed in writer director Cory Bowles Black Cop.

Ronnie Row Jr. plays the titular character a black police officer in an unnamed North American city working on the Metropolitan Police force. He patrols alone regularly flipping on his body camera just before he's about to engage the public. Following an incident where he is stopped by fellow police offices while out jogging warring a hoodie the films protagonist decides to brandish his own form of justice all the while haunted by the recent death of a black teen under dubious circumstance.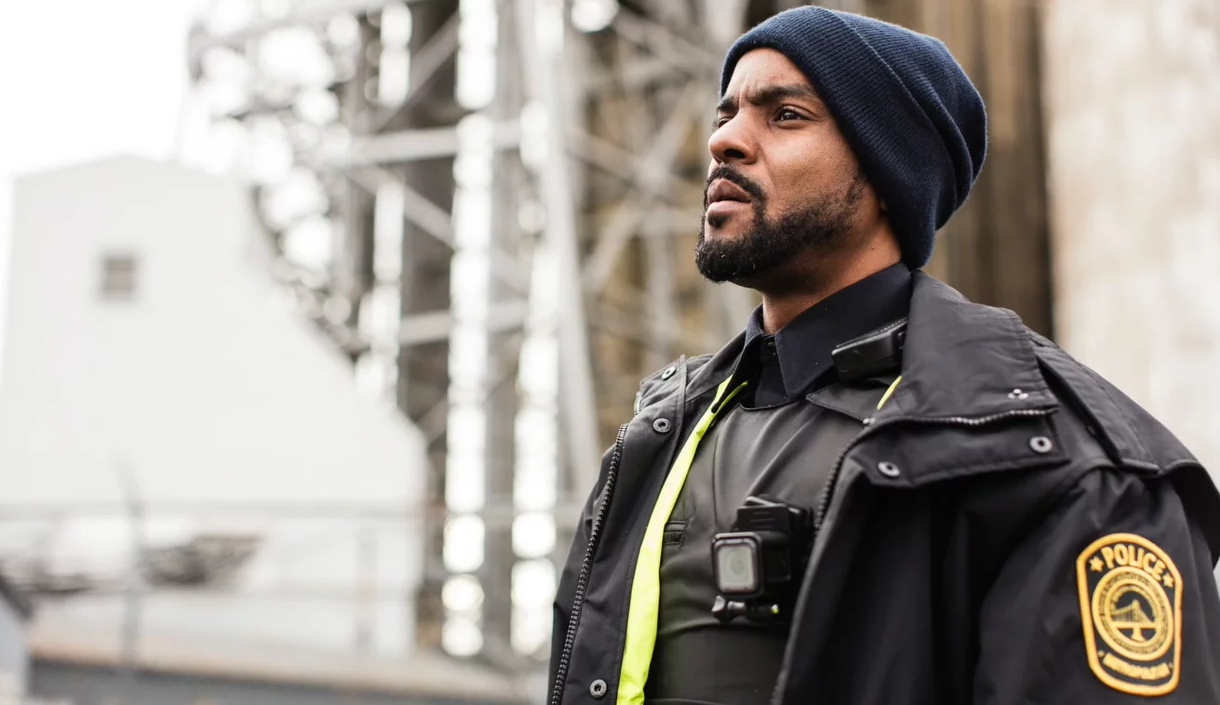 The patrolman stops and harasses among others a middle age white jogger who does not match the description of a suspect in a neighbourhood. Follows a frat boy around campus tracking him on bodycam footage until confronting him as he tries to unlock his bike.

Gives a black hipster the gears over his lost bike then adds further insult to injury later in the piece just because everyone hates hipsters regardless of race.
Director Cory Bowels accomplishes his goals with this film. The point is to make those who normally don't feel uncomfortable around law enforcement uncomfortable to start and spark debate. When people that look like you are being stopped for no reason then on the wrong end of a power struggle when you spea
k up for your rights it's very unnerving.
Ronnie Rowe Jr. shines at the vigilante cop. He is in just about every frame of the film having to deal with being attacked by all sides and called every name in the book. His fellow offices see him as a threat when he is out of uniform while members of the Black community see him as a sellout when he is in uniform keeping the peace at a rally.
Black Cop
is a timely piece of filmmaking given the current climate of race relations.

The writing rich bordering on poetry in some instances. It's a film that will lead to heated debate and discussion. A little confrontation at the cinema is always welcome in a presentation that I can definitely recommend.
Black Cop | Cory Bowles | Canada | 2017 | 91 minutes.
Tags: Racial Profiling, Hoodie, Stop and Frisk, Patrolling, Body Camera, Hipster, Red Bike, Jogger, Lawyer, Rookie Cop, Police violence, Vigilante, Rogue Cop.