A robust social media presence is a key element in a modern teens life. Its right up there with making the cheer squad, the football team and having marks at the top of your class. Retweets and likes have supplanted letter jackets and being a part of the right clique. At Rosedale High McKayla (Alexandra Shipp) and Sadie (Brianna Hilderbrand) take their presence to an extreme birthing a site called Tragedy Girls that trace the recent string of murders in the community even encouraging the violence to bring more hits and likes and followers to their site.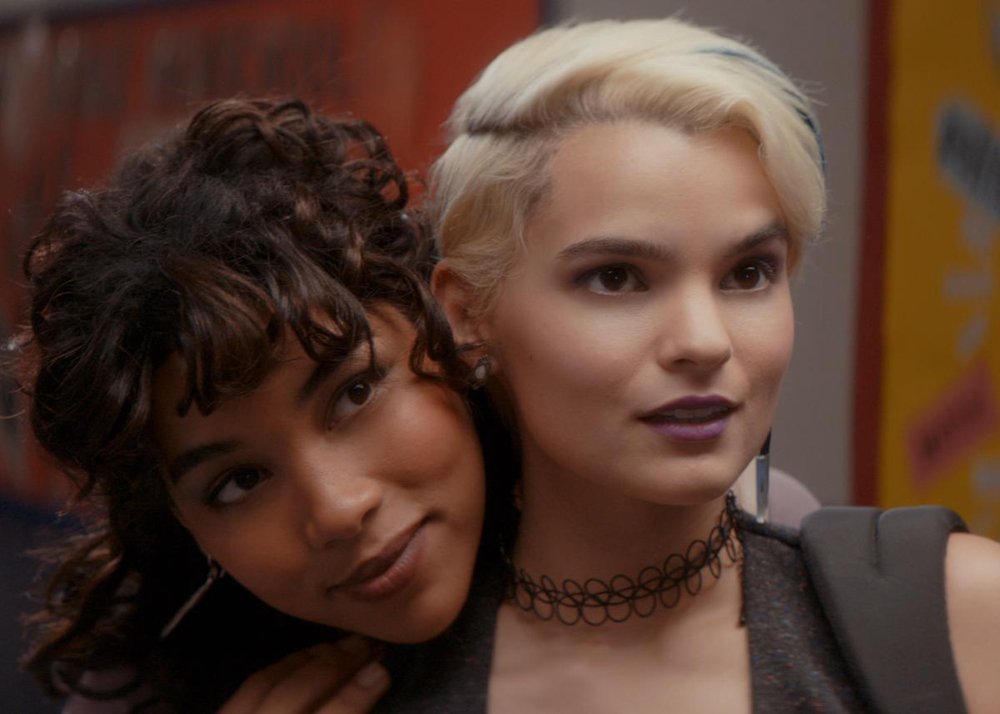 The girls start out by giving contrasting definitions to serial killings and a killing spree with the former taking place over a lengthy period of time. As fans of the killer they manage to get the upper hand on him but instead of turning him in they keep him sequestered expecting that will be their mentor. Giving them pointers on how to follow in his footsteps joining forces to reek havoc on the town which will of course provide content to make their has tags trend nation wide.
Director and co-writer Tyler Macintyre film is very much in the tradition of a dark comedy high school tale such as
Heathers, Better of Dead and Pump Up The Volume.
McKayla and Sadie's adventures around Rosedale definitely have a body count. The pairs main hashtag #who will be next continues to trend as they trumpet memorials on their site for fellow students and citizens that have died gaining followers by the moment. Their path to national fame is not a straight rise as local chief Blane Welch (Timothy V. Murphy) constantly plays down their theories to maintain order while his son Jordan (Jack Quaid) has a thing for Sadie threading to come between the best friends.
Tragedy Girls
is a spirited romp that is more comedy then horror. The two leads Shipp and Hilderbrand devour their roles getting the maximum of the page. The story while it has some similarities to past films takes its on angle on the subject matter. It's a face paced satisfying watch making it a film that I can fully recommend.
***
1/2
Out of 4.
Tragedy Girls | Tyler McIntyre | U.S.A. | 2017 | 90 Minutes.
Tags: Killing Spree, Serial Killer, Ohio, Cheer Squad, Senior Prom, Parking, High School, Hashtag, Lifetime Movie.