Mi Hee (Kim Yunjin) comes to from being pushed into a mirror. She hears the screams of her son from the basement and goes to investigate. Downstairs she finds her husband (Joe Jae-Yun) stabbed then sees her son standing at the far doorway before he is pulled into the blackness by unknown forces. the police arrive at the home taking away then charging Mi Hee for the murder of her husband and son who's body was never recovered.
Skip ahead 25 years for Mi Hee's release from prison with an advanced case of Larynx cancer. She is returned to her home that she knows has a bad feeling to be greeted by a police posting and a priest Father Choi (Ok Taecyeon) who asks her questions about what occurred on that night to a cold response. The undeterred father goes off to research the home learning that every 25 years on November 11th there have been disappearance at the home dating back to 1942. The home was build by a shaman on that particular spot for a reason. Choi returns to the home to impart that information to Mi Hee and warn her that date for the next occurrence is imminently approaching.
Director Dae Wung Lim presents a time bending non-linear piece that spans 75 years of history. the narrative brings all moments of time together on a November 11th where all past inhabitants come together in one space. the story employs flashbacks to give details of Mi Hee's life including a pair of earlier tragedies that had a deep effect on her family. Mi Hee had to be a strong perennial voice while dealing with the mood and attitude swings of her police detective husband.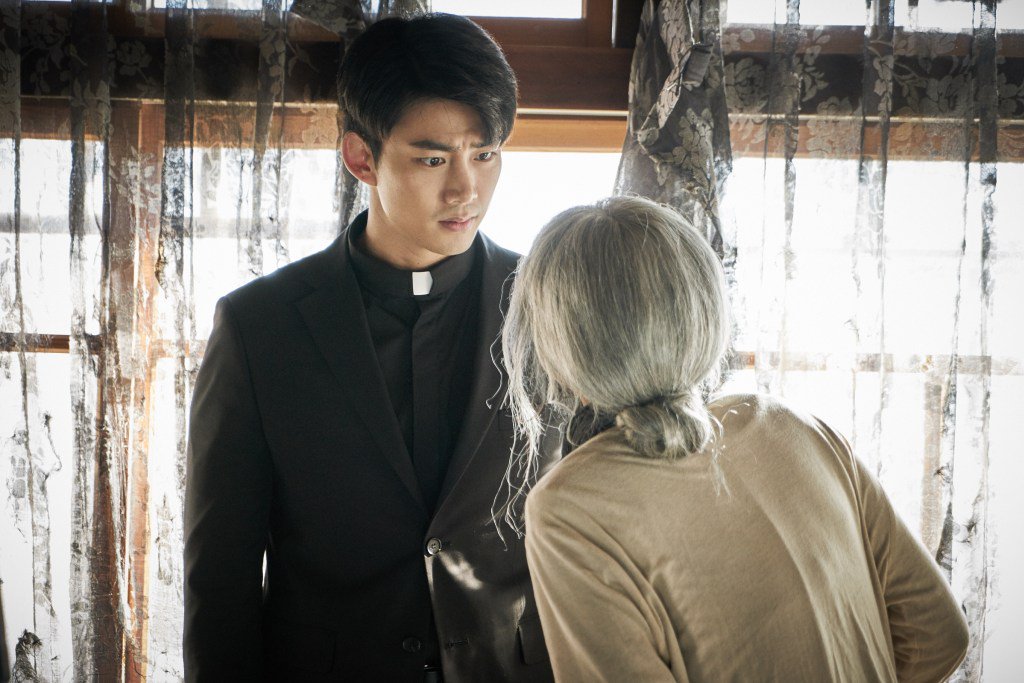 Kim Yunjin who most Western audiences will know form her role on
Lost
Continues to be one of the finest international actresses working to day. She has a very complex role;playing tow different stages in life often acting against herself. Ok Taecyon is effective as the relentless Priest determined to find the truth about what occurred on that fateful November night in 1992 that cost Mi Hee and her family their formative years.
The house that Disappeared is an intense horror mystery thriller with a complicated plot delicately handled by the production team. the violent acts are few but the threat is prevalent throughout the film. the actors do not make a wrong step in an emotional piece that I can recommend.
*** Out of 4.
The House that Disappeared | Dae Wung Lim | South Korea | 2017 | 100 Minutes.
Tags: Haunted House, Dissaperance, Murder, Shaman, Fung Shui, Skipping School, Corporal Punishment, Catholic Church, Prison Sentence, Larynx Cancer.